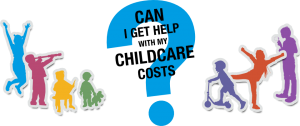 Session Prices (without government funding):
£15 per 3 hour session (08:30-11:30am or 12:00-3:00pm)
£5 per lunch to include a meal choice (11:30am – 12:00pm)
All 3 to 4-year-olds in England are entitled to 15 hours early education or childcare. Some 2-year-olds are also eligible for 15 hours childcare, and some families are entitled to up to 30 hours depending on their circumstances. 
We charge 25p per hour, to take either of those funding methods as there is a shortfall in national funding against our fees. The charge of 25p per hour is a universal charge which covers visiting specialists face to face or virtual, assisted trips for forest school sessions in local woodland, cookery, parties, functions such as graduation etc. The charges are made available on this website and regularly updated once per year. The universal charge is there so all children have access to the same services, it is affordable for all families, however if you are in receipt of benefits due to low income please advise us. These charges are agreed with parents in advance of their child's start date. 
Please find information from the government website about funding options here.  You will need to apply for the 30 hour childcare directly with childcare choices, before the end of August, the end of December or the end of March before you want to use the hours. You will also need to supply us with a unique code, your date of birth and national insurance number  in order for us to process your funding.